ADVANTAGES OF USING SPRAY FOAM
Spray foam is spray applied to the roof´s surface making it possible to vary the thickness of the foam and ensure proper drainage, Proper drainage prevents pounding water, deck deflection and protects the rood from leaks and premature roof failures resulting in extended life span.
Helps control moisture and condensation
Reduces convective currents in walls and attics
Eliminates wind washing
Effective at low and high temperatures
Provides the correct environment so that the ventilation system perfoms more efficiently
Fire resistant
Low monthly bills 
Equity to roof
Save Energy
SPF helps maintain a comfortable, constant, temperature throughout the building, from room to room and floor to floor
Excellent insultation efficiency of SPF can reduce heating and cooling usage dramatically
HVAC equipment can b down-sized, thereby reducing construction cost.
SPF will not sag of settle
SPF cain help reduce structural damage caused by high winds.
DOES FOAM NEEDS MAINTANCE?
The ansawer to that queestion is yes…all flat roof needs maintenance after 10 years but the difference using spray foam is that after you do the maintenance which consist con install a new layer of coating on top of the existing one, you will hace new roof again as the first time you installed. Other kind of roofing material will be destroy after a few years but polyurethane foam roofing will stay forever.
When silicone coating is used no maintence is required in the perion of 20 years.
11394 James Watt Dr. Ste 301
El Paso Texas 79936
915-260-6054
www.foamelpaso.com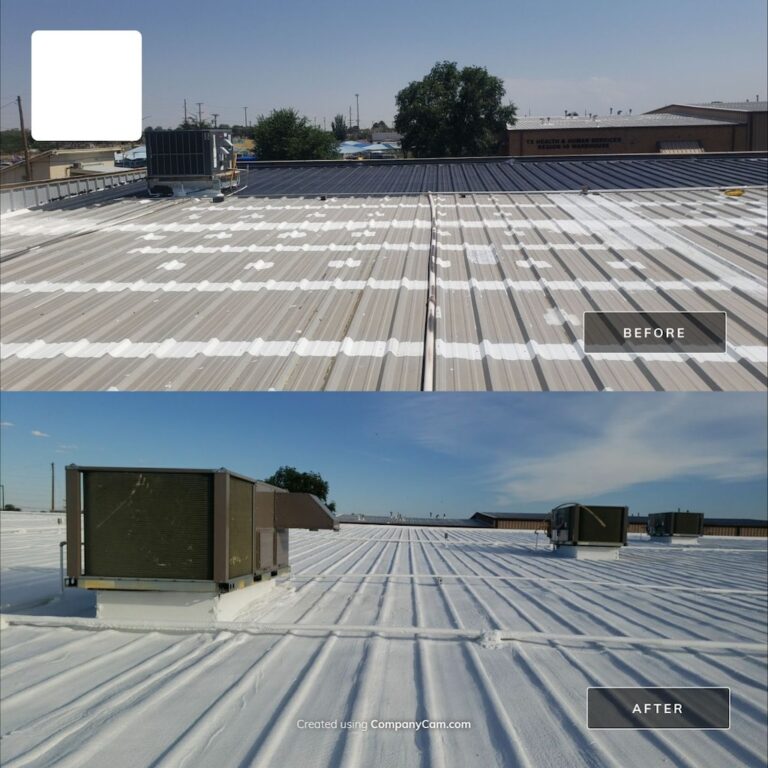 We thank you for allowing us the opportunity to show you what S.P.F is about. Thank You from all of us.